WoW is known for its multiple Easter Eggs. While some of them are quite obvious, as a nod to "evil" Severus Snape in Stormsong Valley (and corpses of Harry, Ron and Hermione around), some of them are not.
During yet another manta rays grind in Nazjatar, it struck me as a sledgehammer that one type of them is a reference to Starcraft II :) Namely it's a Fathom Ray Broodkeeper: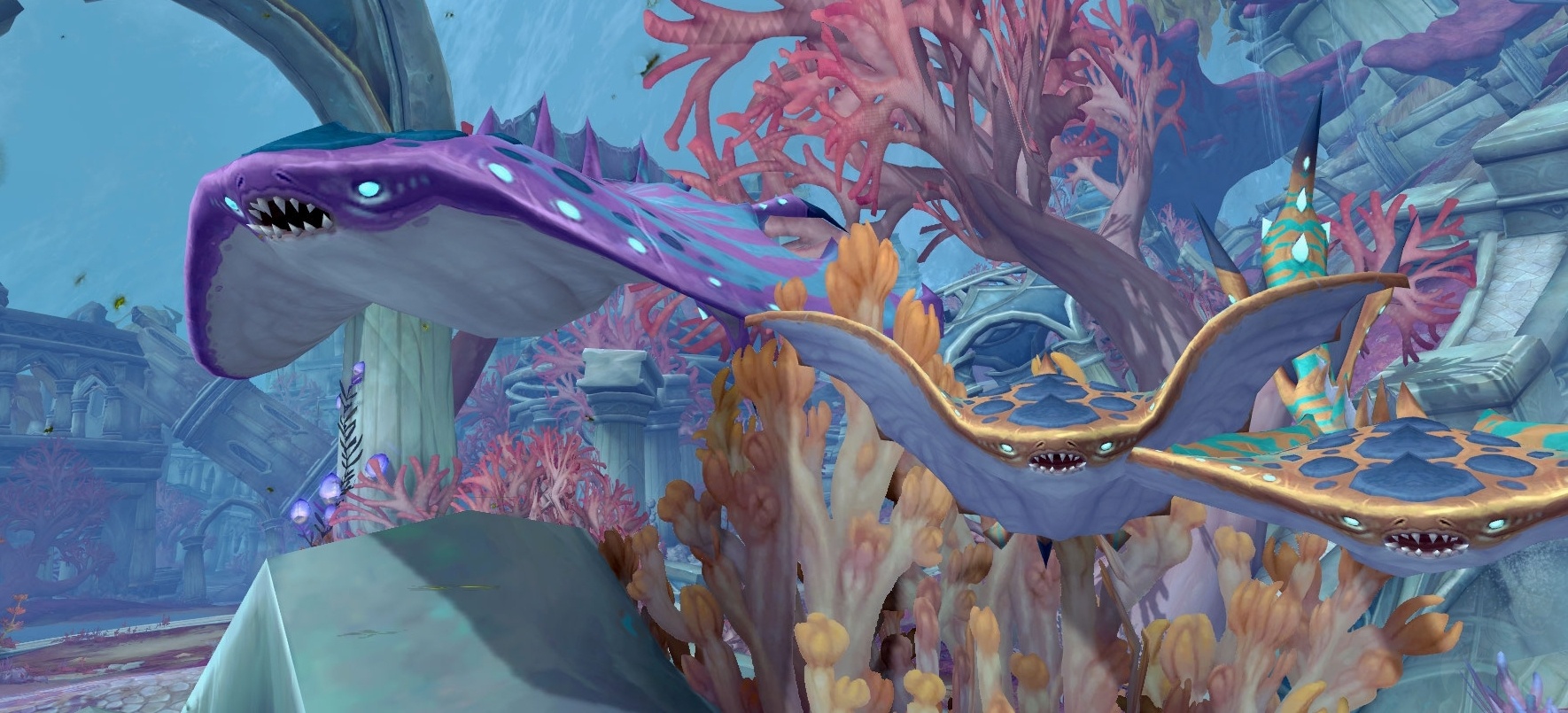 The said ray always comes with a couple of smaller coral skates… and this is a reference to the Zerg air siege weapon, Broodlords:
Does any of you knows about other Starcraft or Overwatch easter eggs we could have missed?